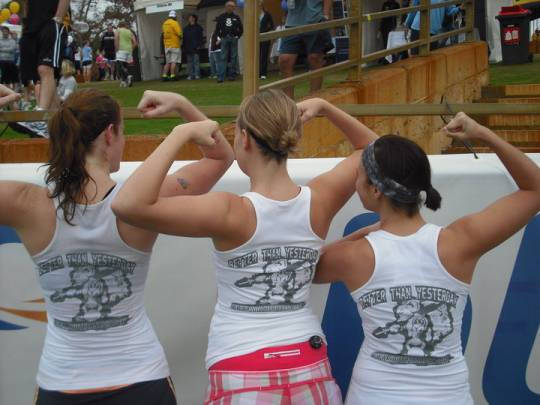 It is fair to say that we are self confessed Crossfit addicts, more accurately we are Southern Crossfit addicts!
We know what you are thinking "What on EARTH is Crossfit?" We know this because it was precisely what we thought before we started our love affair with the program! So before we get into the actual review here is a bit of an explanation about Crossfit.
Crossfit is a strength and conditioning program that is sweeping the world and gathering dedicated followers wherever it goes. Each day in a Crossfitter's life they will encounter a different workout (Workout of the Day or WOD). Exercises contained in these workouts vary from running, push ups and sit ups to weightlifting and gymnastic based movements. Each session, or class, held at the gym is led by qualified instructors that provide motivation and feedback and assist with completing the workout correctly and safely whilst still pushing you to achieve a new personal best time or weight. Every workout can be scaled to meet your current fitness level which means that literally everyone can complete the workout regardless of prior experience, fitness level, previous/existing injuries or limitations.
It seems to attract the genuine, the friendly and the dedicated amongst us. Every new member is quickly made to feel very welcome and just like Cheers, Southern Crossfit is the place where everybody knows your name. Everyone is there for the same reason and this resonates throughout the gym when members stay behind to cheer on the next class or arrive early to cheer on the other class. We have never experienced anything like it!
Head to Wellness WA for the full review!